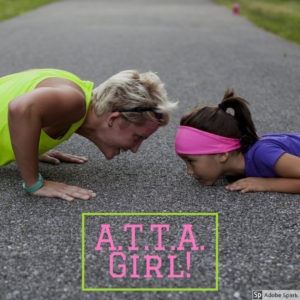 Ambitious
Talented
Tenacious
Authentic
That's what "A.T.T.A. Girl!" stands for. It's also what you say to a girl doing something others said she couldn't… or shouldn't. I was introduced to this concept two years ago when we hired Kristen Fulgenzio, a bright and passionate elementary educator with a vision of combating gender inequalities in STEM fields. In her first year of working with us, she asked if she could start an after-school club for the 4th grade girls. I was happy to support the idea and agreed to stay each month for the club meetings. I had no idea at the onset that it was going to be one of the most challenging and rewarding experiences in my career.
Miss Fulgenzio is fearless; there's not a reptile, robot, or tool that scares her. We are quite different in that regard. We do, however, share a passion for empowering students to play a lead role in their learning. I show up each month for ATTA Girl! club meetings knowing I'm going to be pushed out of my comfort zone. It could be constructing with Lego robotics, coding in Scratch or designing a new Barbie. I learn as much, if not more, than the students do. As intimidating as coding and robotics can feel for me, there is something about the energy and comradery in the room that it makes it feel like a safe risk.
Every meeting is different. Each month, the girls take on a new challenge varying in ranges of high and low tech. One of my favorite meetings featured a tinker session in TinkerCad, a free 3D CAD design tool for elementary students. The girls spent a good while learning to navigate the tool and drafting their own 3D designs. Then, suddenly, Miss Fulgenzio asked them to "scootch," or move over to the next laptop. The faces of panic were intense. "You want someone else to work on my design?!" The first few scootches were painful, but eventually the girls let go of the control and began working for the good of the group. It was amazing to see them teaching each other and praising their accomplishments. It's how the perfect world would be- everyone working together to create a masterpiece.
Looking back on my journey as a child and then young woman, I had no idea there were perceived limits on what I could, or should, accomplish. I was surrounded by ambitious women and was always encouraged to reach for the stars. Throughout my career in education, I've encountered skepticism and challenged stereotypes, but it never slowed me down or dimmed my sparkle. My hope is that all students, of all ages, races, and genders, are given the opportunity to explore their curiosities and identify their passions and talents. I aspire for children to gain the confidence and dispositions necessary to persevere in chasing their dreams. It's our job as educators to help them unlock their potential. Once you find "your thing," work no longer feels like a job, but rather a calling.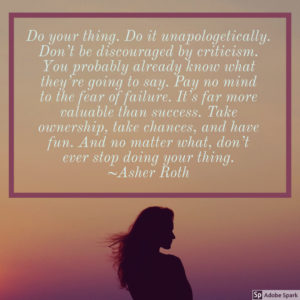 Follow Miss Fulgenzio & the ATTA Girls! on Twitter @MissFulgenzio