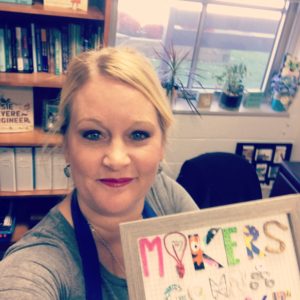 Mandi Figlioli is a wife and mother of two active and curious sons. Growing up surrounded by a family of educators in Weirton, WV, she always aspired to be a teacher. She enjoyed ten years in a second grade classroom before pursuing a career in administration.
As a curriculum specialist and maker education enthusiast, she has gained expertise in the areas of makerspace design and S.T.E.A.M. (Science, Technology, Engineering, Art & Mathematics) integration.
Mandi advocates for hands-on, child-centered learning. She also maintains an impressive "trash stash" for her making adventures. Through Miss Makey and the Magic Bin, Mandi hopes to spark curiosity and inspire creativity in classrooms, libraries, and homes across the world.