Instructional design is the art of teaching. As a classroom teacher, I enjoyed lesson planning and the challenge of finding new ways to engage students and develop meaningful learning experiences. As an administrator, I take the same approach when planning professional development for teachers. By writing Miss Makey and the Magic Bin, I hope to amplify my impact in the profession by providing educators with resources materials, and inspiration to support maker education and STEAM (Science, Technology, Engineering, Arts & Mathematics) integration.
Make the most of your read aloud!
Download the Instructional Guide for Miss Makey and the Magic Bin.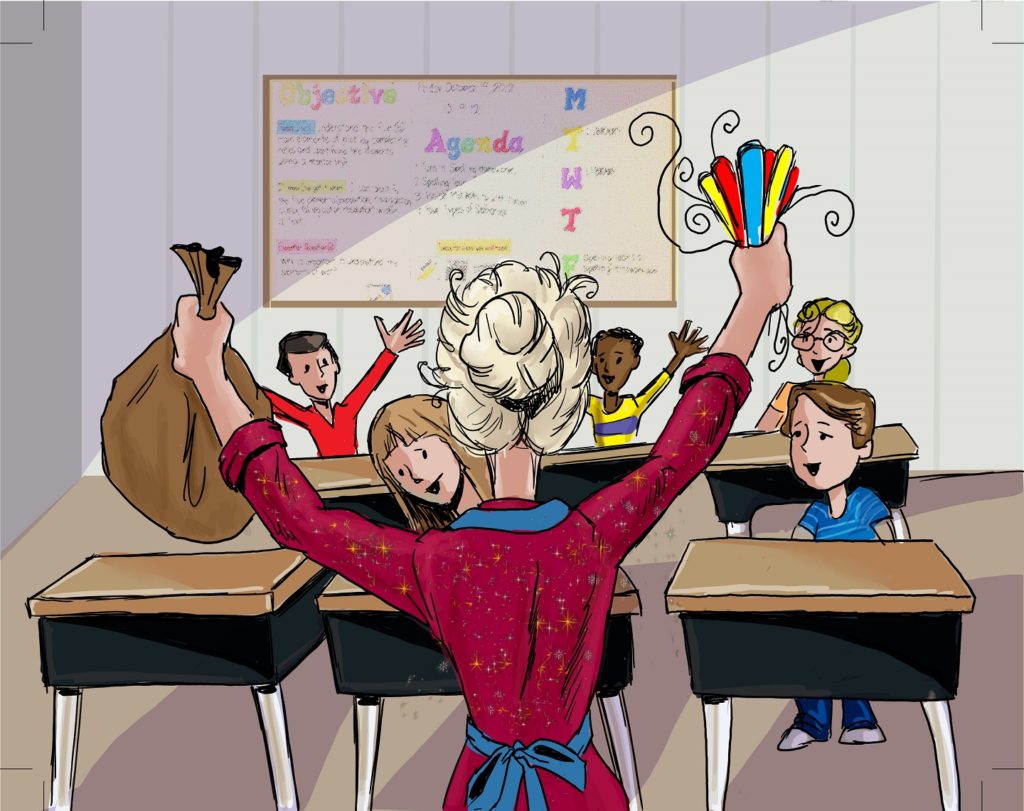 Launch your collection of low-tech making materials by inviting students to participate in the Magic Bin Challenge.
Download the parent letter and start making today!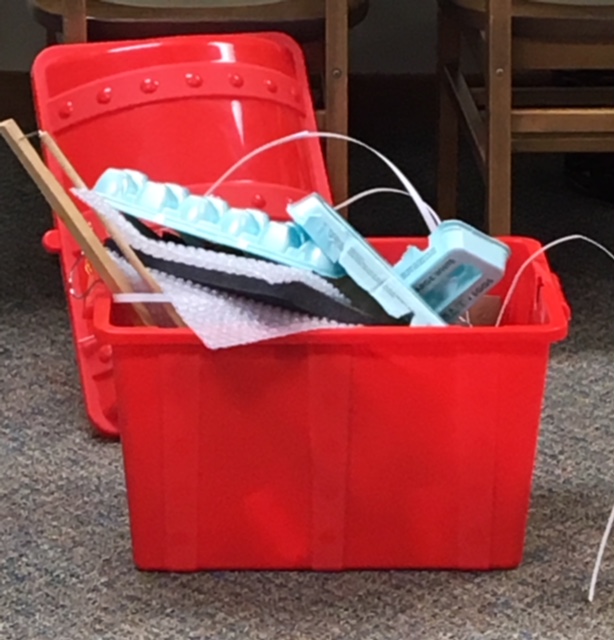 Explore my collection of research and resources on the "Magic in the Making" Padlet.
Feel free to "remix" and make it your own!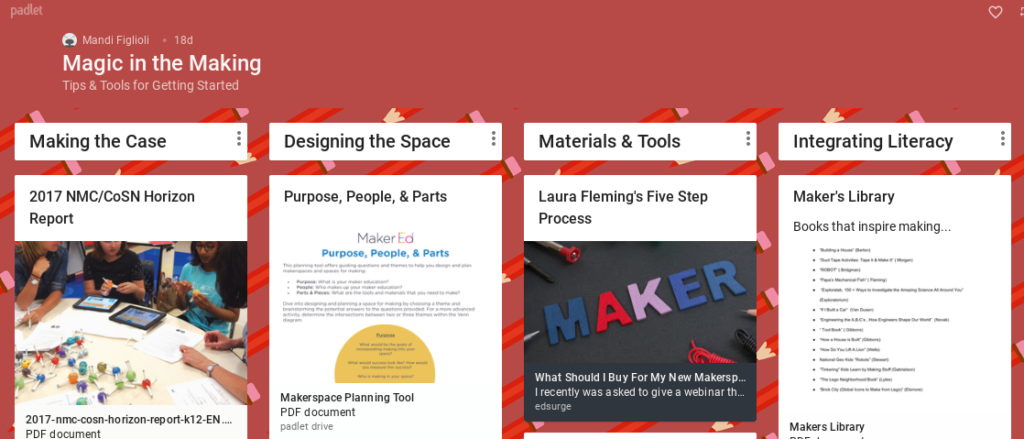 Link to padlet:https://tinyurl.com/ycm2yjgb