As a mother of two sons and wife of a car enthusiast, I often get dragged into experiences that are not in my comfort zone. I've watched countless superhero movies, attended numerous car shows, and most recently viewed a matinee of Ford v Ferrari. I will confess this was one of the most entertaining, educational, and inspirational experiences that I've unexpectedly encountered. The design process was at the heart of this film; iteration and perseverance were at their finest. The film showcases a period of history when Ford Motor Company is challenged to "think like Ferrari" and redefine their legacy. A historical rivalry between Henry Ford II and Enzo Ferrari leads to a high stakes grudge match at the prestigious 24 Hours of Le Mans race and the opportunity to be crowned the finest engineered vehicle in the world.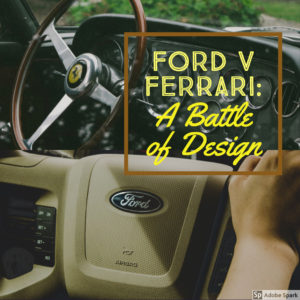 These two car companies had very different philosophies on design. Ford was known for the refinement of mass production. They were sales-focused and most of their decision making happened in board rooms. Ultimately, they had their eye on the bottom line, not the finish line. Ferrari juxtaposed a very different vision. They were focused on speed and allowed decisions to be made on the racetrack. The film recreates a tour of the Ferrari factory, where one person works on one piece of the car at a time; this is a stark contrast to the Ford factory. Henry Ford II dedicated an immense amount of time and money to not only compete in an ever-changing automobile industry, but also crush his Italian counterpart on the race track.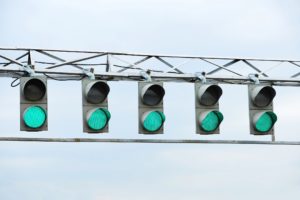 Ferrari had historically dominated endurance racing at this time. The tide finally began to turn when Ford hired Carroll Shelby (former driver, designer, entrepreneur) and Ken Miles (mechanic, engineer, driver) to reinvent their racing division. Ken Miles had a unique relationship with the car he raced. He was deeply connected to it, because he designed and built it. He tested and tweaked it for hundreds of hours, becoming intimately aware of its nuances and limitations. This dream team brought a fresh perspective to Ford racing. The dynamometer was an integral tool in this process, allowing them to measure power, force and speed. They used real-time data to engage in a reflective and responsive design process. This ultimately led to unleashed ingenuity and an unbeatable combination of speed and durability.
I left the film with so many lingering questions. My wheels were spinning…
How can we engage students in an authentic and iterative design process? 
How can we create experiences where students must exhibit endurance?
How can we tap into student's passions? 
How do we push students out of their comfort zones? 
How do we empower students to be co-designers of their learning experiences?
Much like Henry Ford II, education is faced with adapting to an Industrial Revolution. Technology is advancing rapidly, as must we. Educators need to foster a design culture where students are "thinking like Ferrari," with an insatiable Ford-like hunger to learn and evolve. They must find AND solve problems. We must serve the masses of students, while being careful not to rush the process or overlook individuality. I recognize this is not a novel thought. However, viewing the film reminded me how attainable it is if we fully engage the students in designing their learning experience. When we tap into their talents and interests, students become intrinsically motivated to learn.  Autonomy, collaboration, and creativity are essential skills necessary to thrive in the uncharted territories of modern learning. When we unleash these powers, we give students the opportunity to harness the human potential, drive innovation, and compete in an ever-changing workforce. 
Click here to read the full history of the Ford & Ferrari rivalry.